Hong Kong International Open 2015
Hong Kong International Open 2015
Date: 1st to 5th October
Venue: Multi-purpose Rooms, 6/F Academic 2 Building of the the City University of Hong Kong, Kowloon Tong MTR Station, Exit C2.
Format: FIDE rated, 9 rounds
Time control: 90 minutes plus 30 seconds increment starting from move 1
Please refer to the prospectus/brouchure for detailed information.
Directions to HK International venue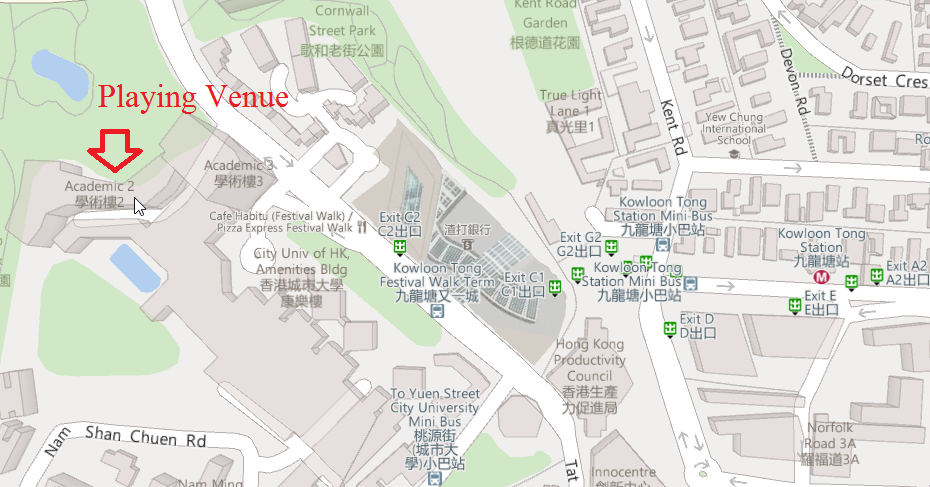 Players list for confirmed entries 已報名參賽者
Online registration     now closed
PAYMENT INSTRUCTIONS: All entry fees to be paid on 30th Sep at the playing venue after 2pm. Local HK Residents may send cheque payable to "Hong Kong Chess Federation" to our address Suite B01, Sunbeam Centre, 27 Shing Yip Street, Kwun Tong, Kwoloon, Hong Kong.
香港國際公開賽2015年將會在今年10月舉行
日期:10月1日至10月5日
地點:香港城市大學
格式:國際棋聯評分賽事,9輪瑞士制
用時:每方90分鐘,每步加30秒
報名方式:詳情將在短期內公佈
比賽詳情可參閱邀請函