Hong Kong Under-14 Team In Action at Asian Team Tournament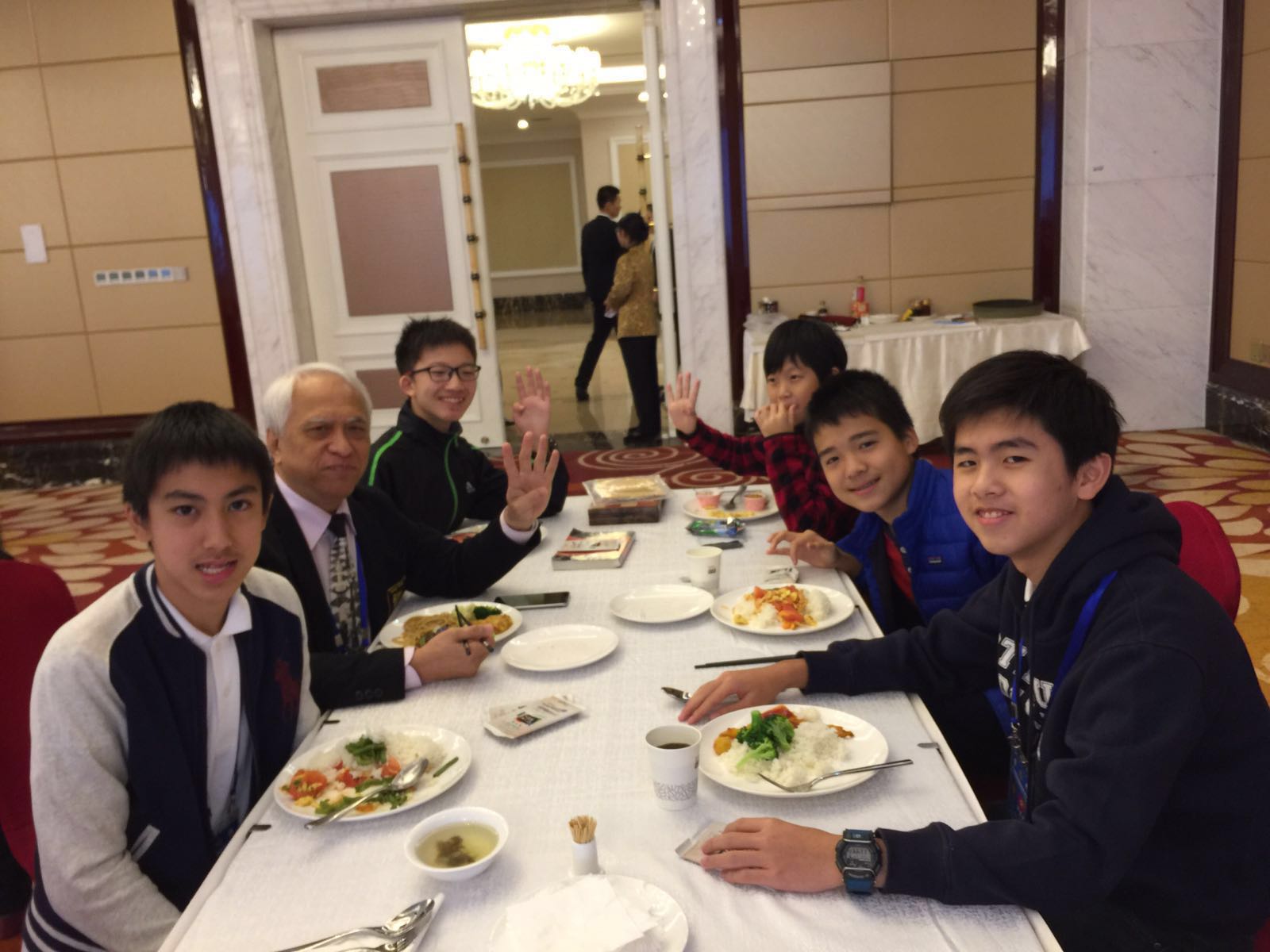 Hong Kong Under-14 Team In Action at Asian Team Tournament
The inaugural Asian Nationals Cup Under-14 Team Tournament is currently underway in Jiaxing, China. It will be a 9-Round event, lasting until 12-Nov-16.
Hong Kong is one of the 15 teams competing in this FIDE tournament. Our team consists of five of our most promising juniors: James Kwong Wing-Ki, Oliver Yau, Gerald Xu Jiarong, Mike Tsoi and Ernest Cheung. KK Chan, the HKCFL Vice-President, is the Team Captain.
In the 1st round, despite being more than 400 rating points lower than the opposing Malaysian team, James obtained a draw on Board 1, against FM Wong Yinn Long, who is nearly 600 rating points higher.
Hong Kong will be facing Mongolia in Round 2.
Being the official body of chess organisation in Hong Kong, HKCFL is able to give opportunities for our most promising young players to compete in FIDE events and to develop their skills. The competition is stiff, but it is excellent for the young players to open their eyes and experience the level of chess at an international level. Hopefully this will aspire them to work hard at their chess and take to a new level.