The 8th Annual ISF Chess Open 2017 Tournament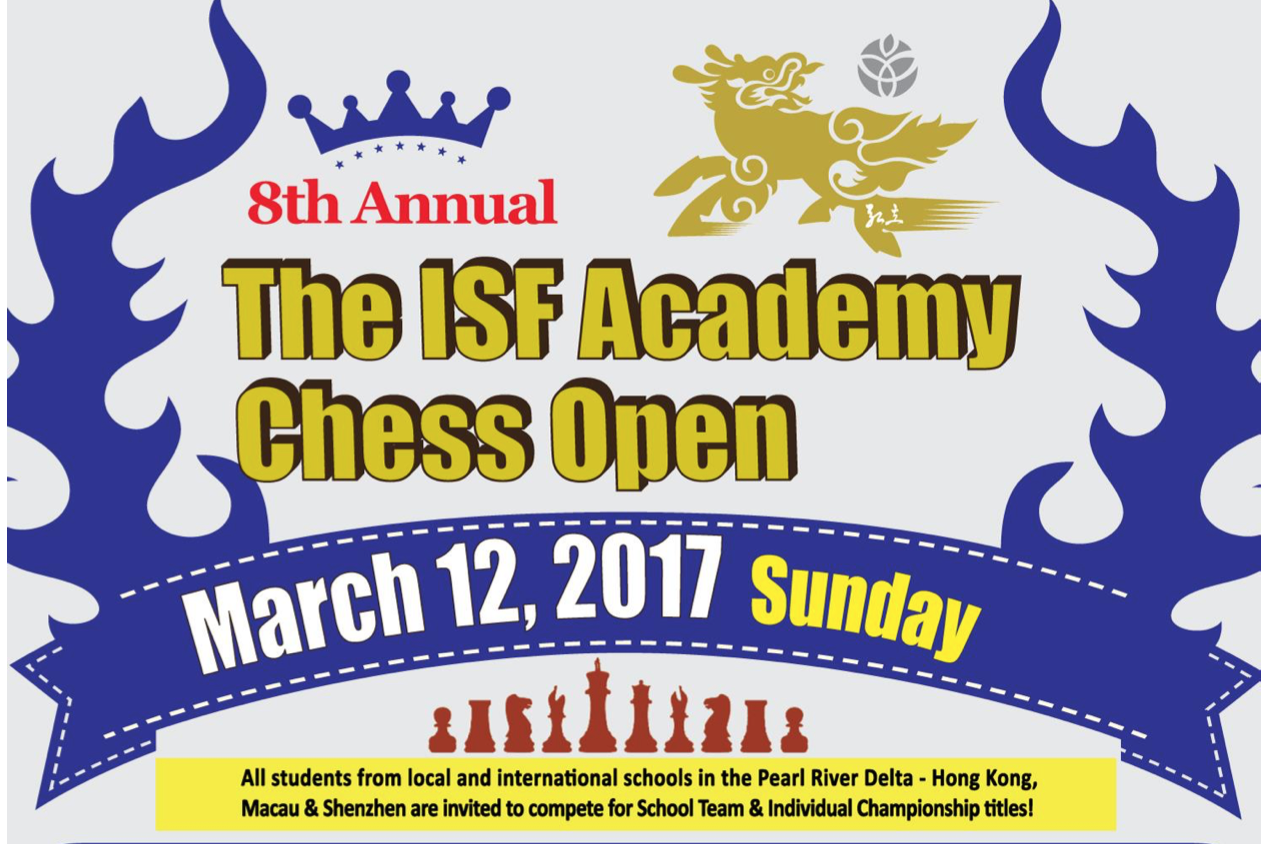 The 8th Annual ISF Chess Open 2017 Tournament
One of the Biggest chess events of ActiveKids – The 8th Annual ISF Chess Open 2017 tournament will held on Mar 12, 2017 (Sunday). The tournament flyer is attached.
Date: March 12, 2017 (Sunday)
Time: 9:00am – 5:30pm
Location: The ISF Academy, 1 Kong Sin Wan Road, Pokfulam, HK
Sections: Age 6 & Under, Lower Primary, Upper Primary, Secondary
Format: 6 rounds, G/25, each game is 50 minutes
Registration Fee: $250 before Feb 27 and $280 afterward
Should you have any questions, please feel free to contact us at 
3480 4199
.